With DietPi 7.8, DietPi-Dashboard was initially added. This lightweight web dashboard allows you to take advantage of some features offered by your DietPi system, all from your browser.
Main features
The main features of the DietPi Dashboard are
Display the load (CPU, RAM, disk, network) and show a time series line chart
Display and control the services and running processes
Installation and removal of software packages (like dietpi-software)
Have a terminal session
System information with shutdown and restart control
File browser
Dark/Light theme
Viewing of multiple devices on the same page
Statistics
The main page shown to you by the dashboard, it lets you see many basic statistics about your system, including swap, RAM, CPU, disk, and network usage.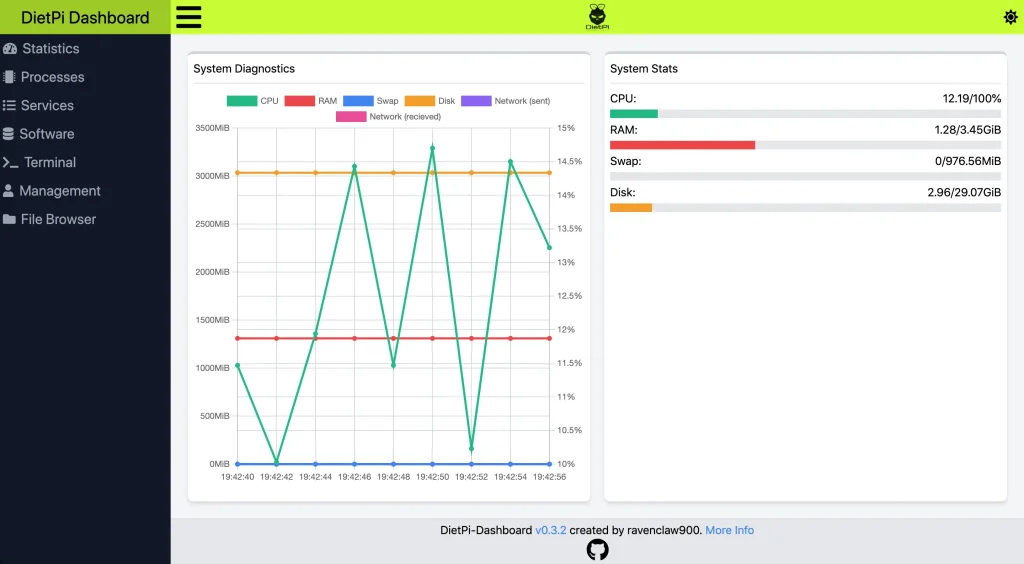 Processes
This page lets you view, sort, and control currently running processes.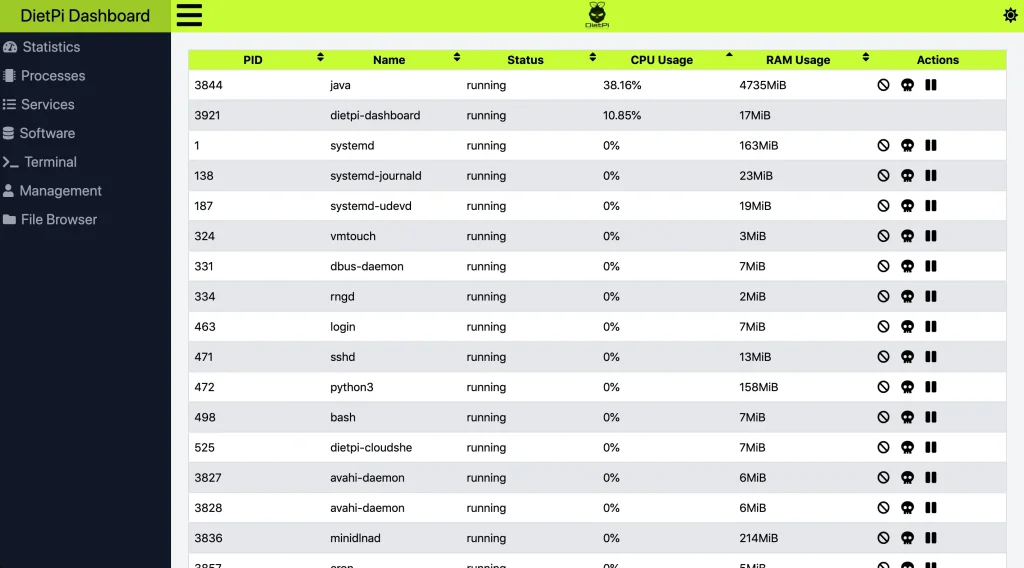 Services
This page lets you view and control running and stopped services.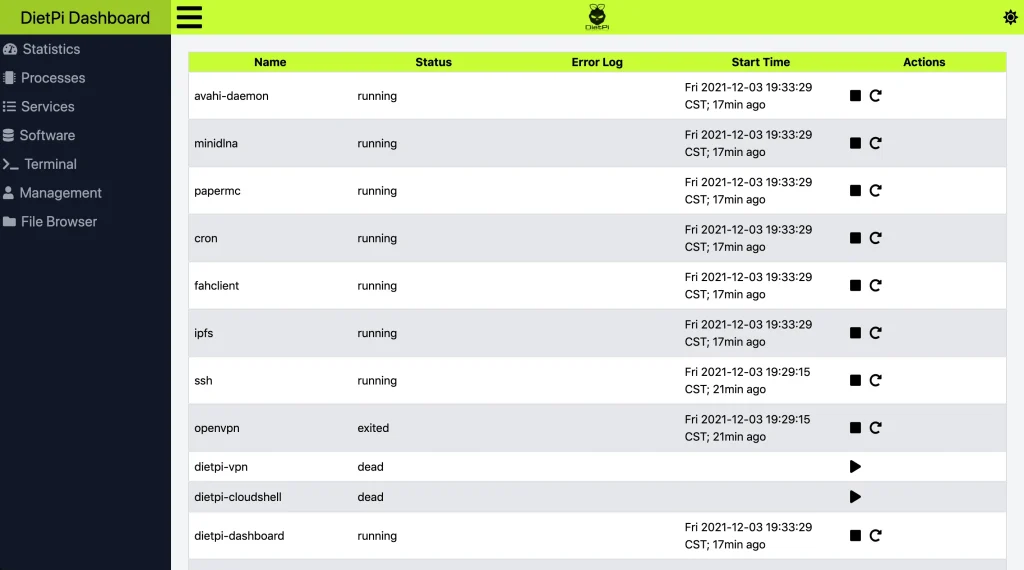 Software
This page lets you install and uninstall software (like dietpi-software). Note that, currently, only software that can be installed without interaction can be installed through the software page. If you need to install software that does require interaction, open the Terminal page and run dietpi-software from there.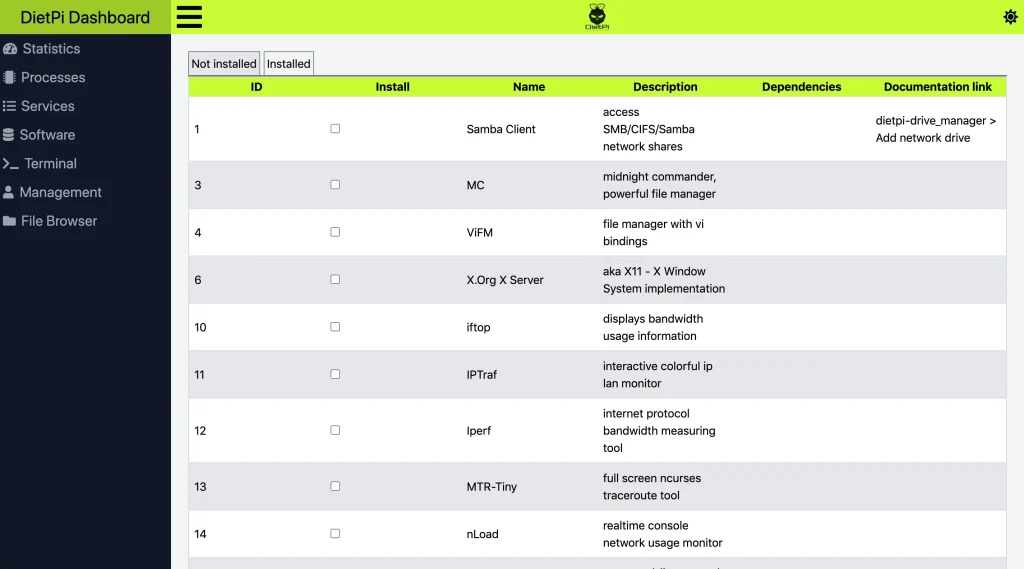 Terminal
This page gives you access to a root terminal from your browser.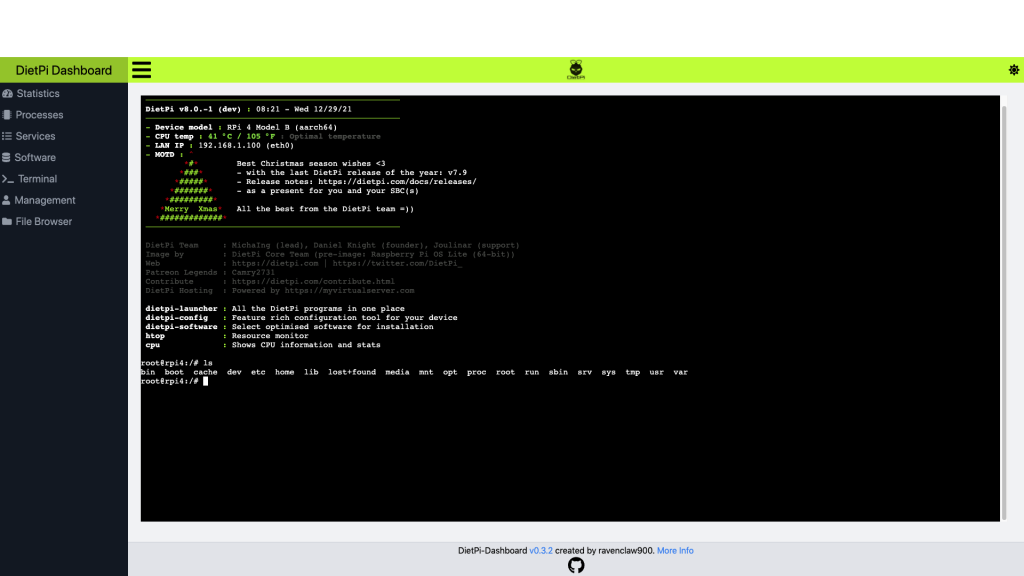 File Browser
This page lets you edit, rename, delete, and create files and directories.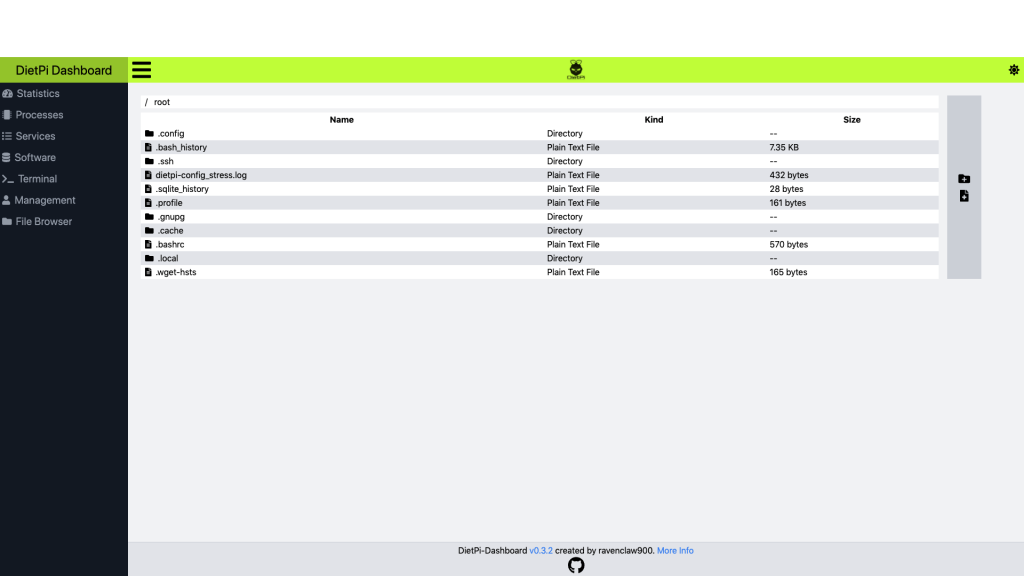 DARK/LIGHT MODE
DietPi Dashboard has a dark and a light mode.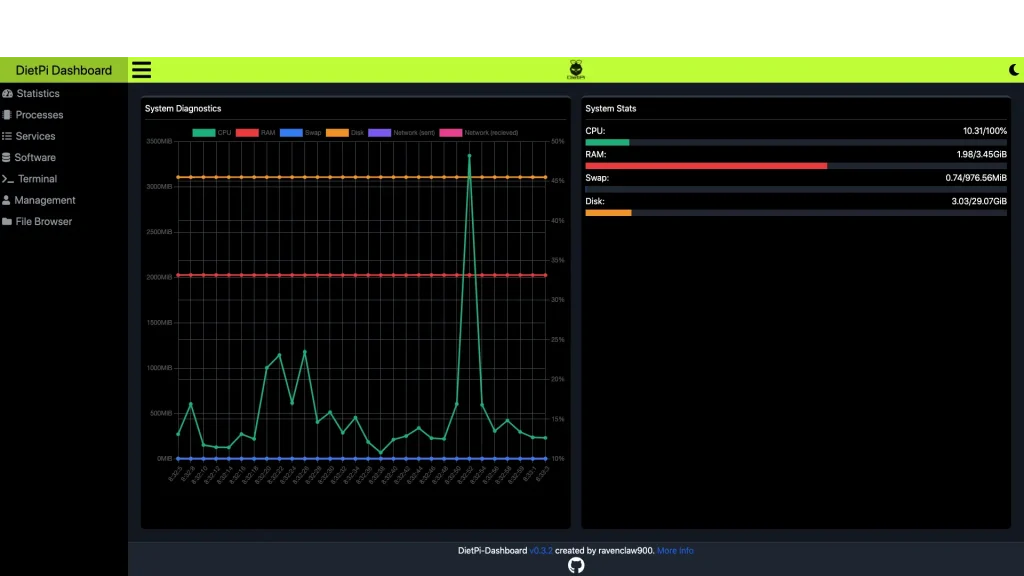 Multiple Nodes
You can also use the dashboard for multiple different devices, on the same page. This requires the other instance to be installed as "backend only", which can be selected from DietPi v8.0 on, currently in beta: https://github.com/MichaIng/DietPi/issues/5137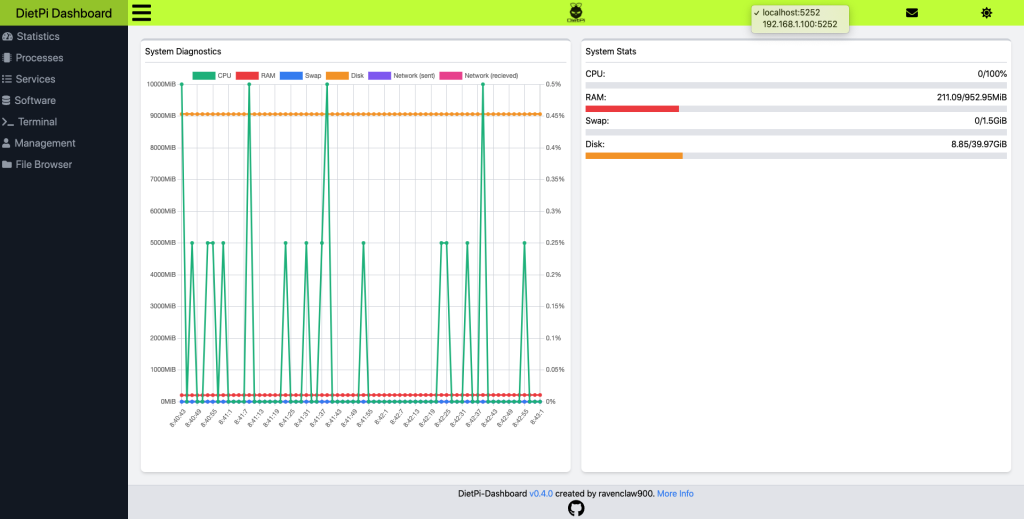 Password protection
Since DietPi v7.9, password protection was added to the DietPi Dashboard.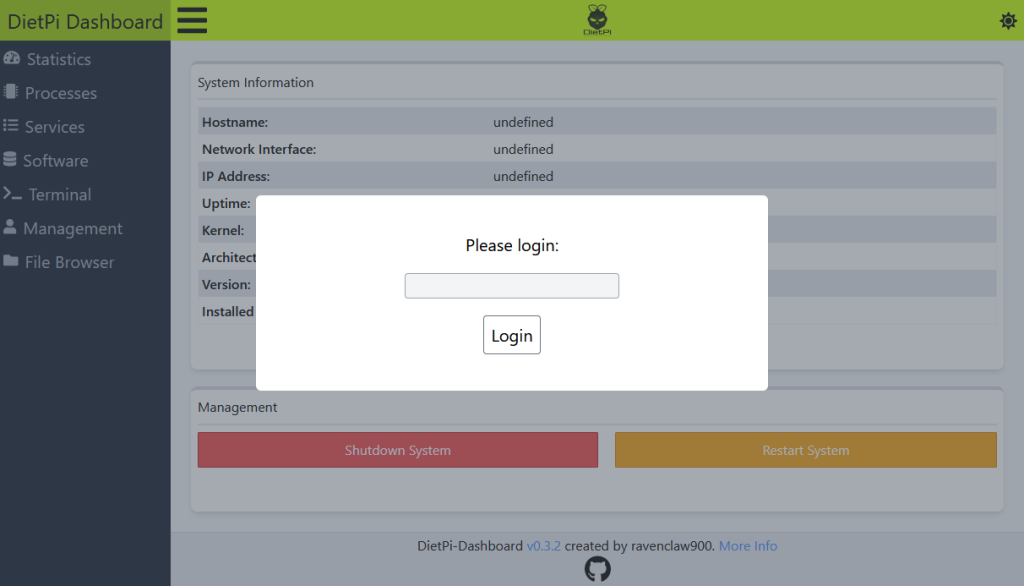 Features of the new DietPi-Dashboard