Hello,
i installed all my programs via the official DietPi Repository with the dietpi-launcher (dietpi-software).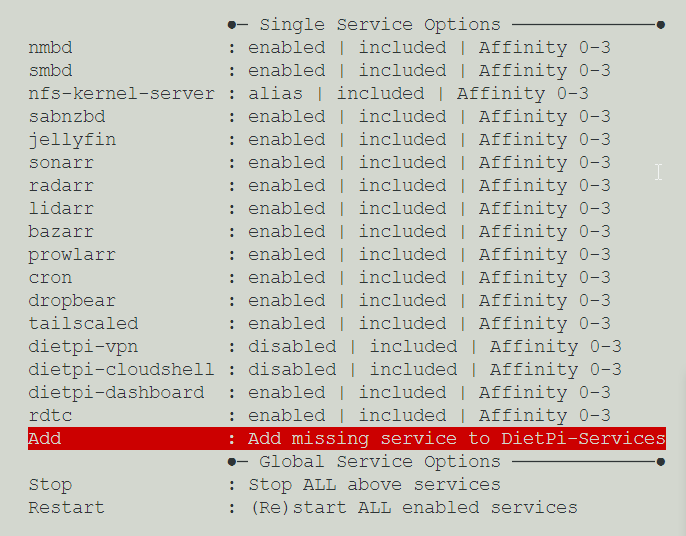 what i noticed now is, that just two of these many programs are updated via apt upgrade. Its tailscale and jellyfin.
all other software like sonarr, radarr, bazarr, sabnzbd, prowlarr etc etc. have also been installed via the "official way", have released many updates since the initial install (around 6 months ago), but have never been automatically been updated.
why? i thought when i install everything via the official dietpi-software, that it would get automatically updated.
What is the best practice to keep the software up 2 date? How to proceed now? Any Tips or hints what im doing wrong?