Hello. On the beginning i want to write i'm complete noob on linux command lines but i hoping the problem it isn't on my side. I want to use Dietpi with radxa zero as portable mediaplayer with m.2 disk problem is i only have waveshare displays and both not working with dietpi instaled on radxa zero. Displays are HDMI and working well with Dietpi on RPI4 so Displays are ok, radxa zero with Dietpi work fine with two TV one 4K another HD or FHD.
Ineed to know which file i supose to edit and put display configuration
https://www.waveshare.com/wiki/5.5inch_HDMI_AMOLED
Under boot directory i do not have config.txt file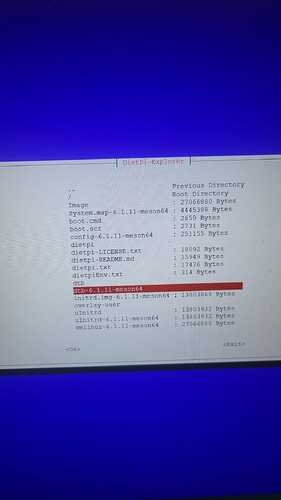 Dietpi installed on emmc i'm using PuTTY on windows and kyboard with TV after flashing emmc or micro sd with system i cannot browse the files.
I'm really open for ideas so bad that i even ordered Pi Zero 2w but im scared that 512mb ram is not gonna be enough to play flac files.