Hello to all,
I am writing to you because I simply cannot find a solution to my problem myself.
I use Dietpi on a Proxmox server in a VM.
Everything was installed and created exactly according to the instructions.
My problem is that after about one to three days DietPi stops working completely and is stuck in a continuous loop. All services such as Docker then stop running and I can only end the VM via the ProxMox console.
After a restart, everything runs perfectly again.
If you look at my screenshot, can you perhaps give me a tip on what I can do about this error?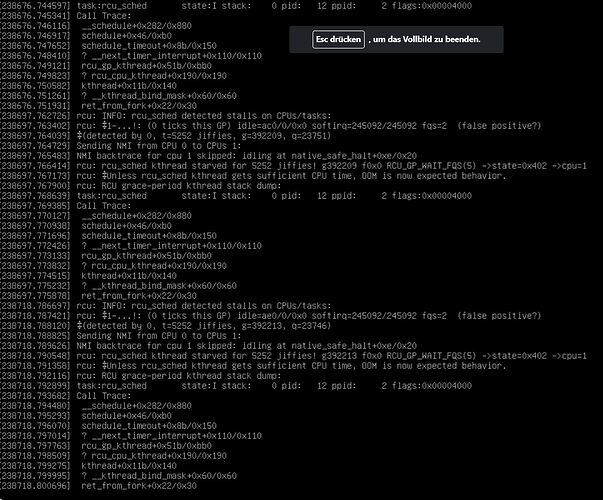 Many thanks
Bye
Marcus