Hey Fourdee,
as you already know I have a few issues with my Odroid XU4. At the beginning it was a problem with sudden freezes, than a heat problem. So I decided to reinstall DietPi on my device.
The installation was smoothly. I was able to dietpi-config everything as needed, I made a firmware-update as well. But when I try to install some software (after a reboot, Webmin to be precise) via dietpi-software the device throws out a lot of lines and I can only cut the energy cause the device isn't reacting anymore.
I was able to make a screenshot of the last lines, but there were much, much more to see on the monitor.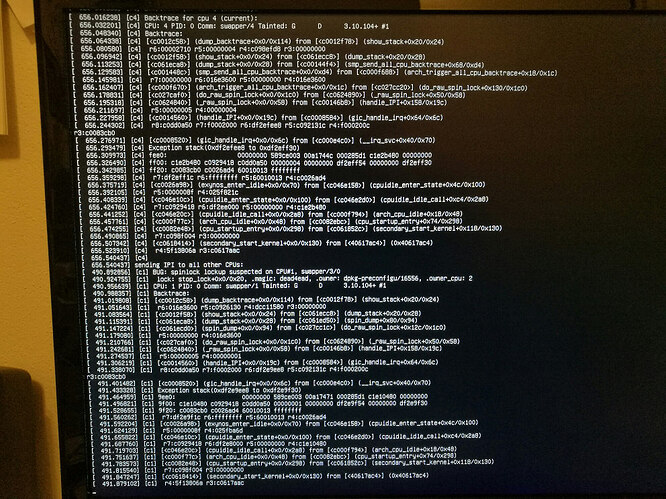 Is this a software aka kernel-problem or do I have a hardware related issue that has to be addressed to the manufacturer Hardkernel?
Thanks again for a look on that. I appreciate that a a lot.
Greets, Michael