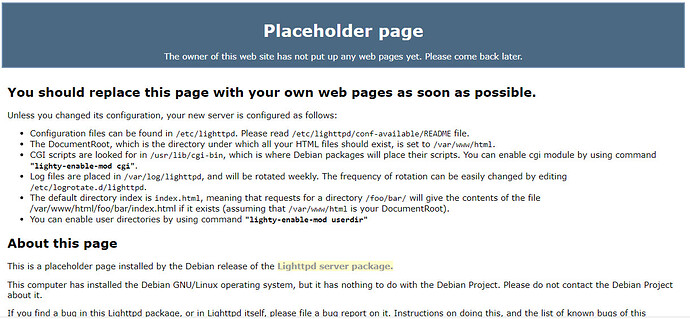 This is the page that I get instead of my Wordpress site when I type my domain as "<
www.mysite
. ". If I type "<www.mysite./wordpress>" this works on my LAN but not outside of my network on the Internet (I have a static ip and DNS forwarded to port 80 via NameCheap).
I installed Wordpress via "dietpi-software" script, which works very well and uses lighttpd.
I'm really stuck with this install and after 3 days trying.
Any help very much appreciated. Thank you.