Hi all,
I have an RPi2 that I'm mainly using as cloud file storage with OwnCloud. It died on me yesterday. I did some troubleshooting, looked like the SD card got full for some reason and that crashed the entire installation… Anyway, I noticed there's a new kernel out and decided to do a fresh installation instead of trying to mess with an update.
So, I downloaded the image. Set up most of the stuff but I just can't figure out one thing. All my files are hosted on a NAS. Nothing is connected to Pi other than a LAN cable.
The problem I'm facing is, I can't change the "User Data Location" to point at the network drive. When I try, I get this:


I tried adding the network drive as SMB and NFS. Tried chown on the mount point.
I know the share itself is working because I can navigate to mnt/NFS and do an ls and see all the folders. I can use mkdir there too.
I did some reading and it looks like we're no longer allowed to create Symlinks to NTFS drives from Pi for security reasons? I can't believe I'm the only one who's trying to use an SMB share as storage for Cloud or Torrent software. What am i missing here?
PS: Here's the current state of my /etc/fstab if that matters: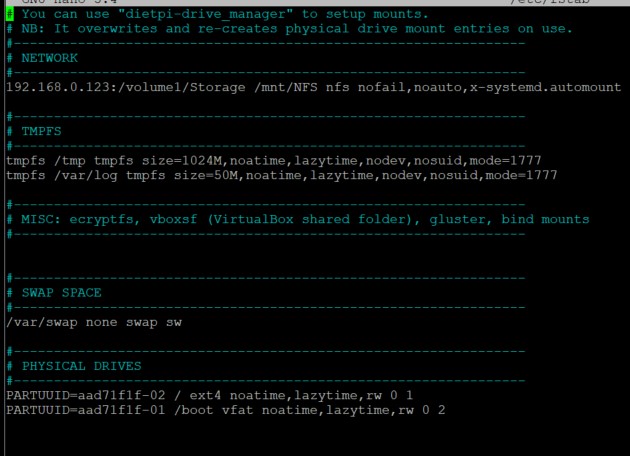 Thanks for the help.