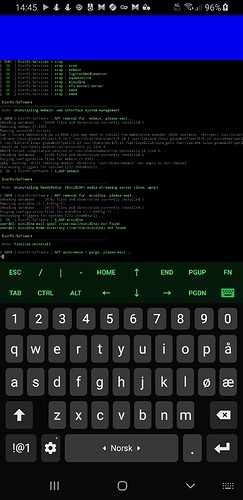 See screenshot. MiniDLNA or Webmin made my entire xu4 often completely unresponsive but with fan constantly running.
During uinstall screenshot says"Webmin core" could not be found and directory could not be deleted etc.
MiniDLNA froze with no further files counted while running but said scan was ongoing.
I suggest another lightweight DLNA-server for Dietpi. And Bubbleupnp.
An uninstall bug? Can I do it manually?