Hi all,
I would like to run DietPi on a VPS Server at IONOS (former 1&1, a Hoster in Germany).
As they offer installing from own images (Supported file types: .vdi, .qcow, .qcow2, .vhd, .vhdx and .vmdk), I first tried installing the pre-built DietPi image for VMware as it is a vmdk-File but it did not work - same error as shown below.
Then I tried converting the ready-to-run image of Debian 10 offered by IONOS themselves to transform this into DietPi with the PREP_SYSTEM_FOR_DIETPI.sh thing (PREP_SYSTEM_FOR_DIETPI.sh | Automate · Issue #1285 · MichaIng/DietPi · GitHub).
The installation itself went through without any errors, but after reboot it is stuck with the same error as when installing the VMDK-File.
Please see the attached screenshot from the virtual KVM-Console.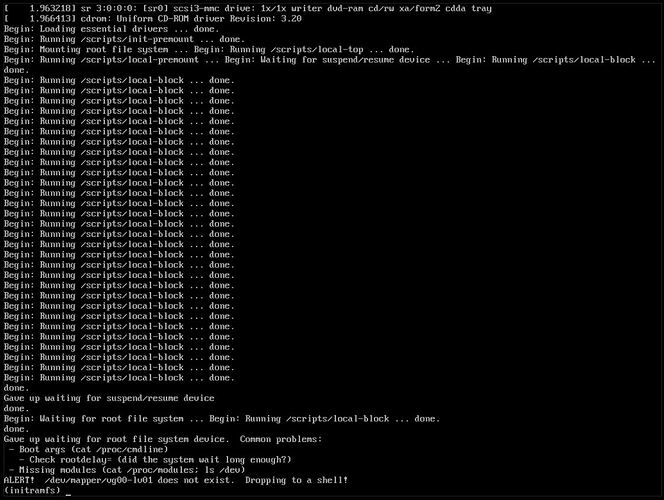 Has anyone any idea how to solve this?
Thanks and best regards
johnny