Hi.
I hope anybody can help me wirh this configuration.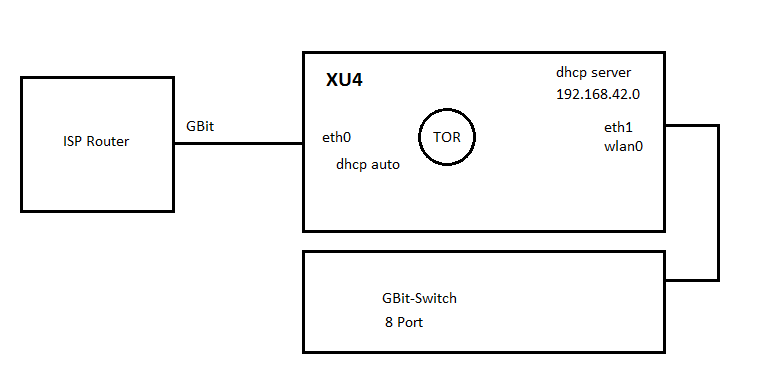 I've installed TOR from dietpi and now I want to configure a additional 2nd LAN eth1 Adapter (USB 3.0).
So AP wlan0 → eth0 works
eth1 → eth0
Need help
eth1 dhcp Server (same iprange as wlan0)
And the best Feature if possible will be:
WebFrontEnd or Integration in OMV, WEBMIN, …
Possible authentification MAC Address of Client to use TOR or direct link to ISP Router
So i can build my home TOR Router with also NAS/Plex for internal use and a Kodi Client with TOR (Geoblock avoidance)
luzi.