Hi,
I have had a dietpi setup running for some time. I have now set it up on an old laptop and it is working great guns.
I have setup pihole with unbound and I also manually set the /etc/resolv.conf to go through nameserver 127.0.0.1 (ie pihole).
Recently I noticed some odd requests in the PiHole logs coming from localhost (ie dietpi itself). They are below. I have removed the first numbers for each IP address just in case they reveal something I shouldn't be revealing.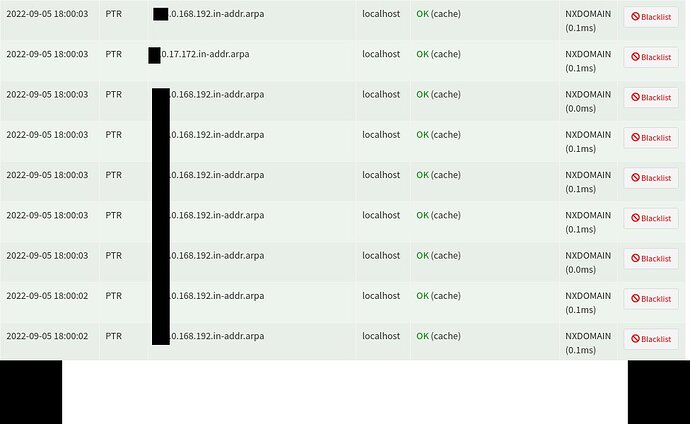 They appear every hour on the hour.
Any ideas??
Thanks
Bill