Noob warning, please bear with me.
I have installed dietpi on a NUC7PJYH with a 240GB SSD. The install went fine and Roon Server runs.
dietpi created two partitions on the SSD:
root@DietPi:~# fdisk -l
Disk /dev/sda: 238.5 GiB, 256060514304 bytes, 500118192 sectors
Units: sectors of 1 * 512 = 512 bytes
Sector size (logical/physical): 512 bytes / 512 bytes
I/O size (minimum/optimal): 512 bytes / 512 bytes
Disklabel type: gpt
Disk identifier: 6EDB5609-6D5F-4403-B841-B429FE75390D

Device       Start      End  Sectors  Size Type
/dev/sda1     2048  1050623  1048576  512M EFI System
/dev/sda2  1050624 60620766 59570143 28.4G Linux filesystem

Now I would like to expand /dev/sda2 to use the full capacity of the SSD. I have tried the expand disk_manager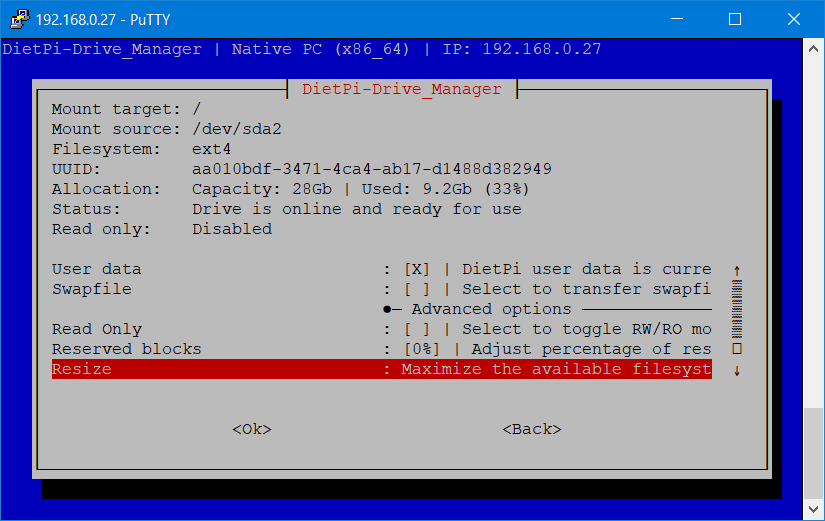 The system rebooted, but after the reboot the partition was still 28G.
How can I expand the partition?