I am new to the world of Pi and have been trying to install Diet Pi on my RPi Zero W.
Everything went well, but I receive an error when trying to install a desktop (at least I think it is the desktop… Picture taken directly from monitor with my phone.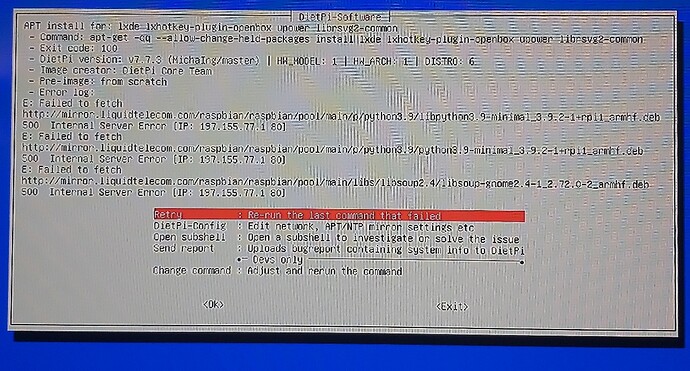 Failed to fetch
http://mirror.liquidtelecom.com/raspbian/raspbian/pool/main/p/python3.9/libpython3.9-minimal_3.9.2-1+rpi1_armhf.deb
500 Internal Server Error [IP:197.155.77.1 80]
Any guidance for this noob on how to proceed? Will be leaving the setup just as it is at this point while waiting for some info.