Hello again,
I'm bit confused if I installed the right ISO for Native PC.
There were two choices:
I chose the BIOS thinking its more compatible to older or for all PCs. However something is missing, I can't see RealVNC from the list.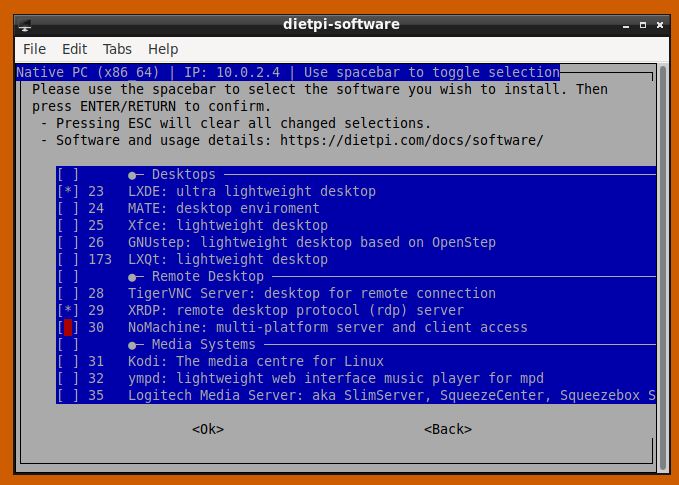 These were the things I already tested.
Tried "apt-get install realvnc-vnc-server" (It say's its not on the repository or something)
Tried installing a .deb file. (Here it appeared to get installed, however it won't run)
Any things I need to try out to make it work?
I figured it might have been removed for the Native PC version.