Hello Everyone,
Pardon my inexperience here, I am learning as I go.
I've just setup DietPi on a RPi 4B, and installed Nextcloud as well as Apache2 via the "dietpi-launcher" command.
I can confirm the following:
Apache2 is running
Apache2 was set as the preferred web server in the config area
The Issue:
When I attempt to reach the Pi's local ip, which is 192.168.2.101 I get the following: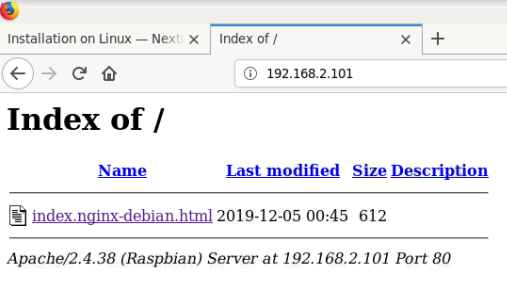 When I attempt to use the usual nextcloud sub-url of "192.168.2.101/nextcloud" I get the following: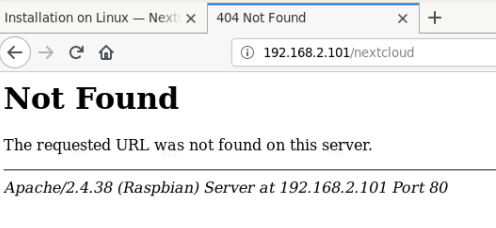 I also notice that the page on the first screenshot is different than the common apache test page which tells you it's running successfully.
Can someone assist me in getting to nextcloud? At least see if it's running? I can provide any info needed.
Thank you very much, and DietPi is so much nicer than Raspbian so far!.