Hi all,
Lately I updated Dietpi to v7.8.2 . Nextcloud goes to maintenance mode for upgrading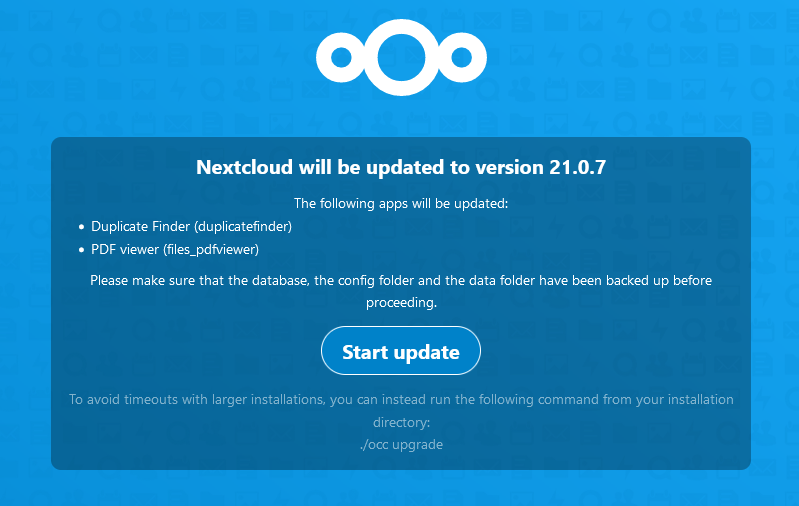 After pressing start update it gives error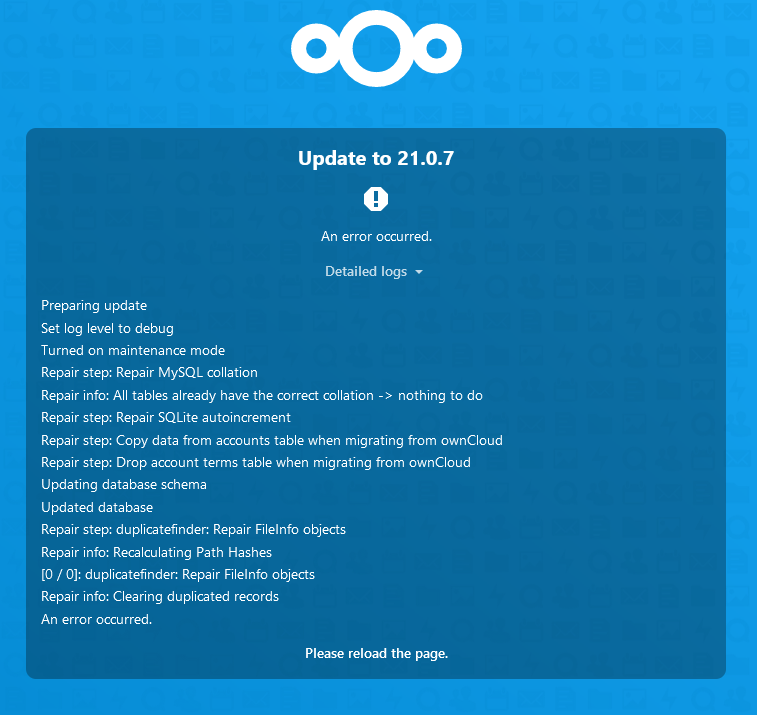 Then it goes to maintenance mode . I tried this command
occ upgrade

I it's done without error but nothing changes . I tried this command :
root@DietPi:/# ncc maintenance:mode --off
Nextcloud or one of the apps require upgrade - only a limited number of commands are available
You may use your browser or the occ upgrade command to do the upgrade
Maintenance mode disabled

Same thing nothing happen . Can anyone help me please ?