Hi All,
Running Dietpi Version 7.6.2 on an x86_64 Architecture Toshiba.
Prior to the Upgrade over the weekend from v7.5.2 > v7.6.2 there has been no issue with encodings at all.
Now there is some oddities. Most normal words & numbers display the correct Alphanum (Upper & Lower). However any stylising that requires Special Character such as the Dietpi Login Screen or Menu Options in dietpi-config or dietpi-banner have issues.
Please see below: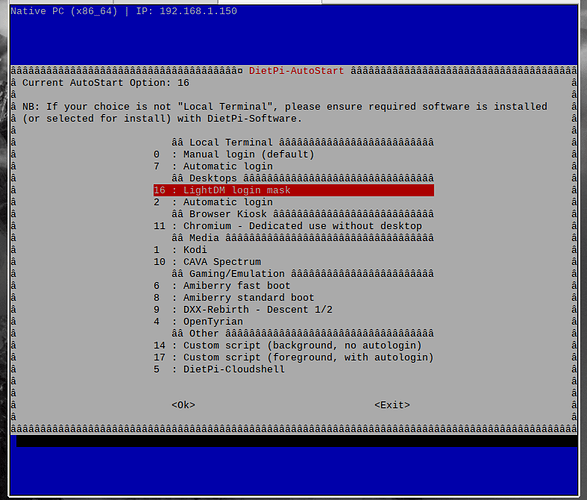 Thank you, QA.