Required Information
I know some information is missing, I am unsure how I can get it since I cannot boot, will provide gladly if there is a way.
SBC model | RPI 4b (8GB)
Power supply used | 5V 3A Samsung
SSD card used | Samsung 870 EVO SATA 2.5" SSD 1TB
Expected behaviour
Boot up normally
Actual behaviour
can't boot: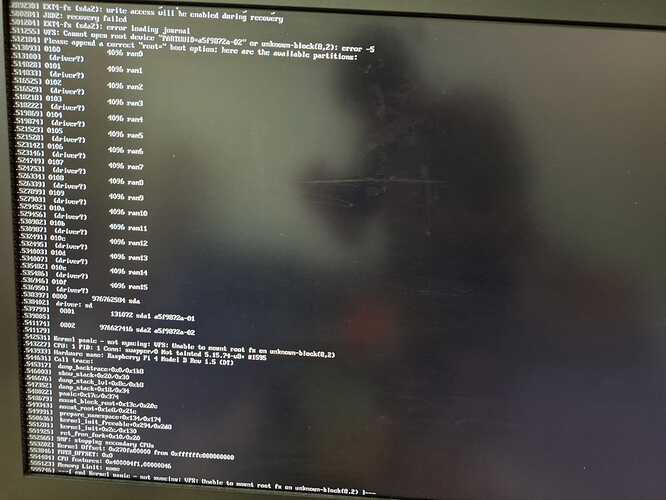 Extra details
I can't pinpoint a specific point when it stopped being able to boot, but I don't think it was right after an update or else I would have noticed.
For the record I tried connecting the SSD to my laptop (windows) and I could see a small partition with some dietpi files but not the main partition since it's ext4.
What can I do? Preferably without flashing the SSD since I have some things that are not backed up. Also, if the small partition showed up on my laptop does it mean the SSD is fine?