Hi there!
I want to upgrade my external storage from a 2T external HHD to a 4T one (2.5").
I mount the disk via driver manager, it seems that the disk unmounts on its own.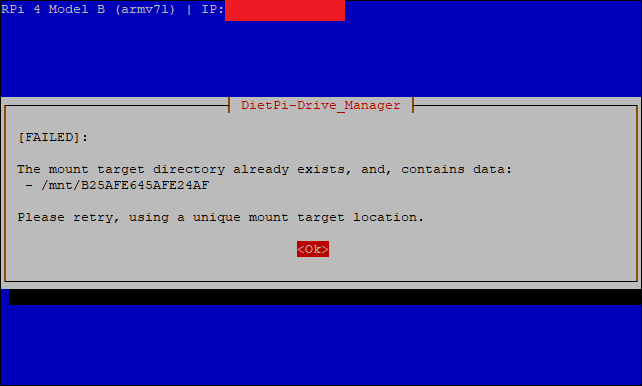 Whenever I try to re-mount it I get the following error.


What can I do to fix the problem?
Is there any way to keep the mounting point for the previous HDD?
Thanks in advance.