Creating a bug report/issue
I recently installed DietPi_RPi-ARMv8-Bullseye.iso onto an SSD to run on Raspberry PI 4. Upon first installation, everything works fine but after shutting down or restarting I run into an issue with MariaDB which outputs the below screenshots.
(MariaDB worked fine on the initial install with no configurations changed).
To be honest, most distros are struggling to stay stable or work for any prolonged period.
Apologies but I cannot boot to access any more information.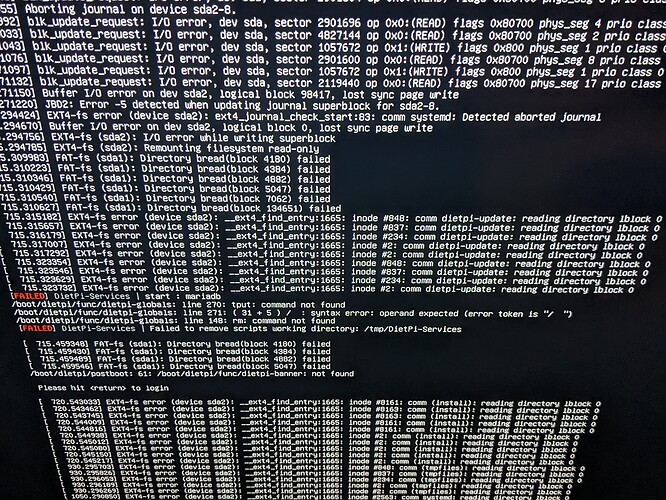 Any ideas?