I have a brand new RPi 4 (4GB) and tried it with the latest stable version of Raspbian and the latest version of DietPi.
I set up netdata on both and I set max cpu frequency to 2000 (governor ondemand).
This is what I got:
DietPi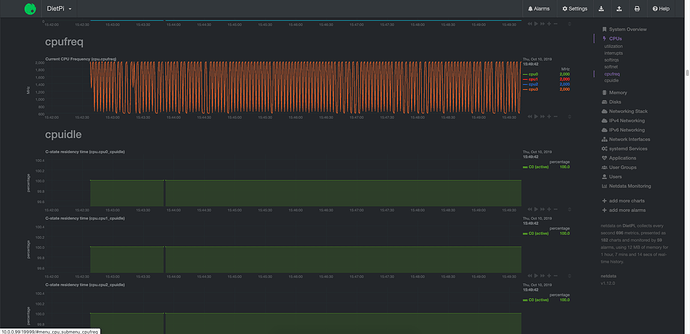 Raspbian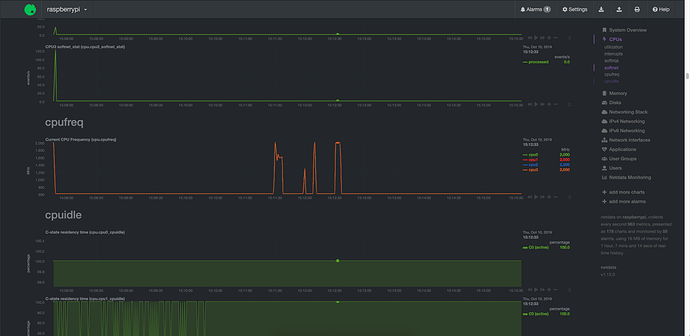 With Dietpi the CPU frequency is jumping around like crazy, while Raspbian idles at 600mhz as it is supposed to.
Why is that? Whats going wrong on Dietpi? What can I do?
Thanks a lot!