Odroid C2 running well with Plex server and pihole. Went to add Sonarr and got this: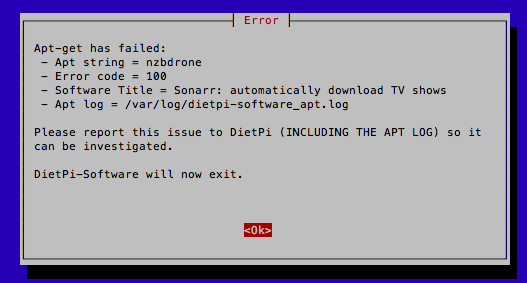 back at root I see these suggested steps:


I went through those steps, tried to install Sonarr again, and got the same error.
Sorry, I don't have a Github account to place the error report there, I hope posting here is satisfactory.