Creating a bug report/issue
Required Information
Hi,
I just installed Dietpi on Hyper-V. (Windows 11)
After days of trying to setup a proper backup solution for my Raspis, I finally
installed a NFS Server as Backup Server for my Dietpi Raspberrys.
After not beeing able to reach the NFS Server, I thought to ask for help here.
Connection via SSH was also not possible so I thought I start LXDE and connect via VNC.
I installed LXDE and configured it to run on startup.
This is where I stuck now. The system does not boot anymore.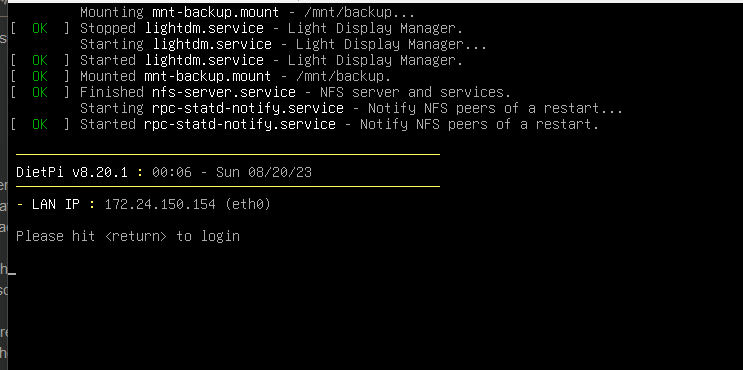 Nothing happens here anymore.
What can I do?
Thanks and regards
Hyper