Required Information
DietPi version - Last version, just downloaded it from the website
SBC model - RPI 3B
Power supply used - Original
SD card used Sandisk Ultra
I've just installed DietPi on my SD card. When I connect to my RPI from SSH I get this message ( DietPi-TimeSync Waiting for time sync ). It has connection to Internet because I've response from 8.8.8.8 when I ping to the server.
I attached an image of the problem. It's a fresh installation.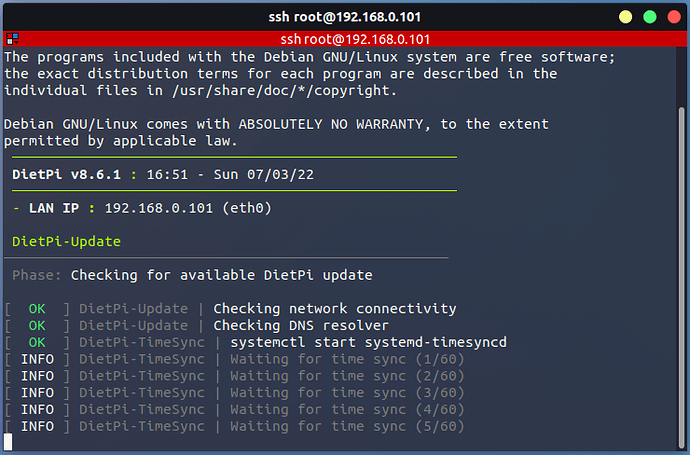 Sorry for my english, is not my native language. Than you!