VPN¶
Overview¶
How do I run DietPi-Software and install optimised software items?

To install any of the DietPi optimised software items listed below run from the command line:

Choose Browse Software and select one or more items. Finally select Install.
DietPi will do all the necessary steps to install and start these software items.

To see all the DietPi configurations options, review the DietPi Tools section.
Return to the Optimised Software list
OpenVPN¶
An easy to use VPN server and client system. The DietPi installation of OpenVPN uses a single client file to get you connected with minimal hassle.

---
Website: https://openvpn.net
Wikipedia: https://wikipedia.org/wiki/OpenVPN
Installation article (German language): PiVPN: Raspberry Pi mit OpenVPN – Raspberry Pi Teil3
PiVPN¶
PiVPN is an OpenVPN and WireGuard installer and management tool. It also has a command pivpn which allows for simple creation of additional user profiles and configurations.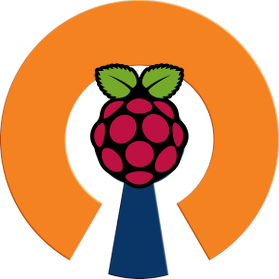 ---
Website: https://pivpn.io/
Documentation: https://docs.pivpn.io/
YouTube video tutorial: VPN configuration using Raspberry Pi and DietPi
YouTube video tutorial: DietPi PiVPN Server Setup on Raspberry Pi 3 B Plus
WireGuard¶
WireGuard is an extremely simple yet fast and modern VPN that utilizes state-of-the-art cryptography. It aims to be faster, simpler, leaner and more useful than IPsec, while avoiding the massive headache.
When installing using dietpi-software, you can choose whether to install WireGuard as VPN server or client.
Kernel update

The WireGuard kernel module needs to rebuild whenever the kernel is updated. On most devices this will be done automatically, when the kernel (+headers) is updated via APT package, which then usually triggers the module rebuild.
If you update the kernel outside of APT, via source build or commands like rpi-update, assure that matching kernel headers are installed as well and rebuild the WireGuard module via: dpkg-reconfigure wireguard-dkms
---
Website: https://www.wireguard.com
Wikipedia: https://wikipedia.org/wiki/WireGuard
YouTube video tutorial (German language): Raspberry Pi & PiVPN mit WireGuard: Installation unter DietPi mit NoIP und AVM Fritzbox
Tailscale¶
Zero config VPN.
Tailscale is a VPN service that makes the devices and applications you own accessible anywhere in the world, securely and effortlessly. It enables encrypted point-to-point connections using the open source WireGuard protocol, which means only devices on your private network can communicate with each other.
---
What is Tailscale?
Website: https://tailscale.com/
Docs: https://tailscale.com/kb/
License: BSD 3-Clause
YouTube video tutorial: Tailscale VPN - WireGuard was never so easy!
ZeroTier¶
ZeroTier is a smart programmable Ethernet switch for planet Earth. It allows all networked devices, VMs, containers, and applications to communicate as if they all reside in the same physical data centre or cloud region.

---
Website: https://zerotier.com
Wikipedia : https://en.wikipedia.org/wiki/ZeroTier
Source code: zerotier/ZeroTierOne License: BSLv1.1
YouTube video tutorial: ZeroTier Tutorial: Delivering the Capabilities of VPN, SDN, and SD-WAN via an Open Source System
YouTube video tutorial: How To Work Remotely Using ZeroTier & Windows Remote Desktop (RDP)