BitTorrent / Download Tools¶
Overview¶
Documentation in progress…
The links redirect to the old documentation available on DietPi.com Forum. We need your help to create and update this documentation ! Thank you
Return to the Optimised Software list
Bazarr¶
Bazarr is a companion application to Sonarr and Radarr that manages and downloads subtitles based on your requirements.
Key features:
Automatic search Search automatically for missing subtitles and download them as soon as they become available in your desired language.
Manual search Find all the matching subtitles, choose the one you want and download it to your media directory with the proper name to be used by your media player.
Subtitles upgrade Search for matching subtitles on a regular basis and upgrade the one you previously downloaded if a better one is found.
After installation access the web interface using port 6767 (ex: http://192.168.0.100:6767)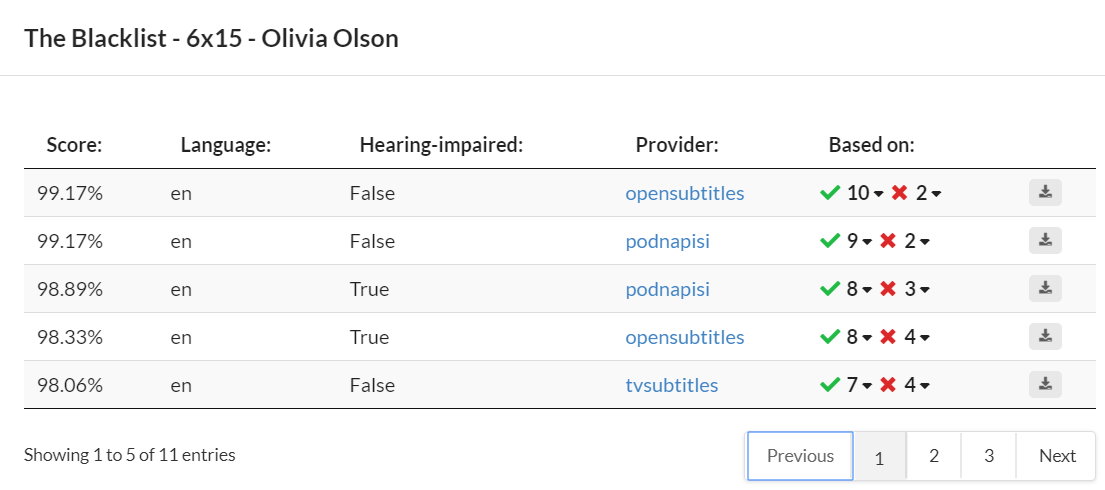 Install directory: /opt/bazarr
Data directory: /mnt/dietpi_userdata/bazarr
Bazarr configuration file: /mnt/dietpi_userdata/bazarr/config/config.ini
View logs:
Service: journalctl -u bazarr
Binary: /var/log/bazarr/bazarr.log
Update to latest version:
Use the internal web based updater