Release Notes¶
September 2023 (version 8.22)¶
Overview¶
The September 23th, 2023 release of DietPi v8.22 comes with complete new images in the .xz format and with an editable dietpi.txt now for all images and a couple of improvements and bug fixes.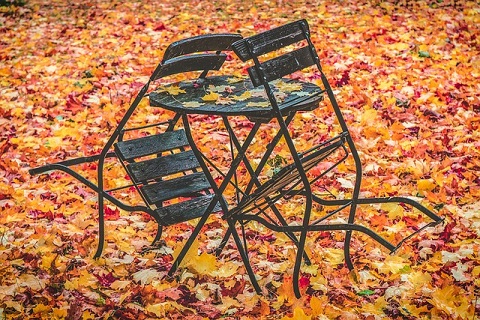 New images¶
New software¶
Enhancements¶
Bug fixes¶
NanoPi R4S Resolved a v8.20 regression where the Ethernet LEDs did not react correctly after the kernel upgrade. Many thanks to @idaanx for reporting this issue: https://github.com/MichaIng/DietPi/issues/6342#issuecomment-1697669420
Orange Pi 5 Resolved a v8.21 regression where the update may have lead to an unbootable system or caused other issues like missing HDMI output, because of a falsely set device tree file name.
Odroid C1 Resolved an issue where the latest kernel upgrade broke boot of the Odroid C1. We do now pin, in case downgrade, and set on hold "current" and "edge" kernel packages of Armbian to v23.02.2 (Linux 5.15.93 respectively 6.1.11) with this DietPi update, which are the latest known functional packages for this SBC. Many thanks to @oskar242000 for reporting this issue: https://dietpi.com/forum/t/odroid-c1-not-booting-after-kernel-upgrade/17818
Bookworm Resolved an issue where poweroff/reboot/halt commands did throw errors about missing dbus or logind. DietPi ships without dbus and with logind masked by default, as we do not see their features being used on a typical DietPi system. Instead, dbus is installed and logind unmasked on demand on certain software installs or when chosen via dietpi.txt. However, the newer systemd version since Bookworm attempts dbus > logind communication in any case when calling poweroff/reboot/halt, despite no wall message being sent, e.g. to handle shutdown inhibitors (like open SSH session being able to prevent shutdown), and throws errors if either dbus is not reachable or logind not running. Until in case dbus or logind are further tied into common system commands or features, we solved the issue by creating shell functions for poweroff/reboot/halt which call the respective systemd target directly to bypass logind (and hence dbus), but fall back to the original commands, depending on given command-line parameters.
dietpi-bookworm-upgrade Resolved an issue on systems with Armbian repository, where the system was still identified as Bullseye after the distribution upgrade to Bookworm. Reason was Armbian's base-files package, which was not upgraded as intended. On all DietPi systems, the original base-files package from Debian will now be enforced to prevent this and similar issues. Many thanks to @rogerthn2019 for reporting this issue: https://github.com/MichaIng/DietPi/issues/6227#issuecomment-1713688577
DietPi-Tools | DietPi-Config The menu option to update the SPI bootloader is now shown on Orange Pi 5 Plus as well, as intended. Many thanks for @zappydood for reporting its absence: https://github.com/MichaIng/DietPi/issues/6501#issuecomment-1697175109
DietPi-Software | Ampache Resolved an issue where the latest version was not successfully detected on install, so that an older fallback version was installed instead. Many thanks to @bartolus39 for reporting this issue: MichaIng/DietPi#6598
DietPi-Software | Bazarr Resolved an issue where the installation failed on ARMv6 and ARMv7 Bullseye and Bookworm systems, since some pre-compiled Python modules are currently not available on piwheels, due to the currently running prioritised builds of all modules for Bookworm.
As always, many smaller code performance and stability improvements, visual and spelling fixes have been done, too much to list all of them here. Check out all code changes of this release on GitHub: MichaIng/DietPi!6626