Release Notes¶
October 2021 (version 7.7)¶
Overview¶
Welcome to October 2021 release of DietPi. It's an incremental release focused on improvements to the scripts and software packages, improving the way you use DietPi.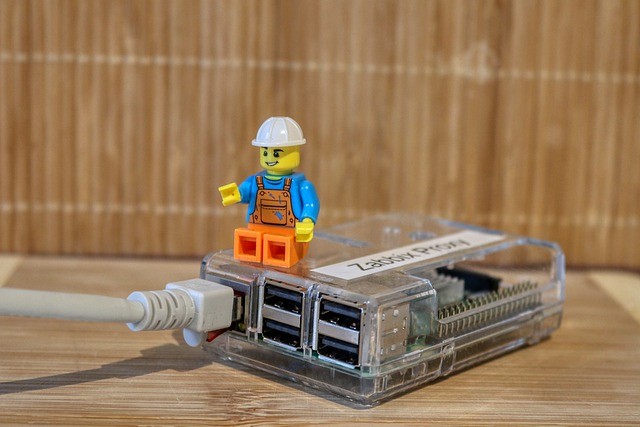 Photo by planet_fox, Pixabay
Improvements¶
DietPi-Software:
Network & Printing interface:
General The /boot/dietpi/func/obtain_network_details script has been removed, including the related /run/dietpi/.network file to obtain network details. All uses of these files have been replaced with the new DietPi-Globals G_GET_NET function (see below).
DietPi-Globals A new global function G_GET_NET has been added to print network interface details. Most importantly it prints info for the main interface, by following the priorities of /boot/dietpi/func/obtain_network_details: default gateway => state UP => IP assigned, but allows to additionally filter by IP family, type, interface name or print the default gateway explicitly. It aims to be a replacement for /boot/dietpi/func/obtain_network_details with more flexibility and to allow deriving always up-to-date interface info instead of depending on the correctness of a cache file.
DietPi-Globals | G_GET_WAN_IP We use our own GEO IP service now to show the systems WAN IP and location in the DietPi banner and DietPi-VPN. When Pi-hole was used, with a previous update, freegeoip.app was added to Pi-hole's whitelist, which is now not required anymore. You may hence remove that entry from the whitelist.
DietPi-Boot This script and service has been removed: Waiting for network is now done via DietPi-PostBoot"After=network-online.target", time sync is done in DietPi-PostBoot, but in background (mostly not required for service starts) and pre-installed image stage handling is as well done in PostBoot now.
DietPi-Update A network connection and time sync check is now done before checking for updates, similar to how DietPi-Software does it on installs.
Time Synchronization:
Use the same flag file that systemd-timesyncd itself uses since Buster, to skip an additional service restart and sync when it was done already.
When our oneshot modes (boot only, hourly, daily) are selected, systemd-timesyncd is now "enabled" to be started by systemd earlier at boot, instead of on our script call. Especially since both now share the same flag file (on Buster and above), this has a chance to prevent an additional service restart if the time sync has finished already when PostBoot is reached.
DietPi Login:
The DietPi banner on login won't be shown anymore if ~/.hushlogin exists, which is a common method to prevent the shell from printing /etc/motd on login and should hence be respected for the DietPi banner as well. Many thanks to @dnknth for doing this suggestion: MichaIng/DietPi#4786
Other changes:
DietPi-Globals The global functions G_DEV_1 and G_DEV_BENCH have been removed, which did exist for testing and development only but are not used in our current workflows.
Bug Fixes¶
DietPi-Software Fixes:
DietPi General and Configuration tools:
General Since the Armbian repository router does not reliably preserves HTTPS on redirects yet, APT by times fails when detecting a downgrade from HTTPS to HTTP. We hence change the armbian.list to use plain HTTP until the issues with the router have been resolved.
General Worked around an issue on Debian Stretch where systemctl enable/disable --now does not start/stop the service in certain circumstances. This is solved within our error handler G_EXEC, hence when manually calling systemctl you may still face this: MichaIng/DietPi#4815
General Applied a workaround on Bullseye systems with older Linux versions (v4.14 and below) which do not sufficiently support the new unified cgroup hierarchy (a.k.a. cgroups-v2). Since the newer systemd tries to use it automatically, Docker and similar software which make use of cgroups fail. For devices with known boot configuration file, the kernel command line arguments are applied to force the legacy cgroups hierarchy usage.
DietPi-Backup Resolved an issue where clearing the PATH cache via "hash" command did not work as of a wrong command line argument: MichaIng/DietPi#4800
DietPi-LetsEncrypt Resolved an issue where the script failed when ownCloud or Nextcloud were installed. Many thanks to @billouetaudrey for reporting this issue: MichaIng/DietPi#4752
DietPi-Config Resolved an issue where the WiFi connection state could have been obtained falsely as accidentally the Ethernet interface index was used to derive it.
DietPi-Config Resolved an issue on NanoPi NEO (and likely other Allwinner H3 SBCs) where selecting a sound card failed as an invalid control was tried to be set. Many thanks to @VS-X for reporting this issue: MichaIng/DietPi#4833
As always, many smaller code performance and stability improvements, visual and spelling fixes have been done, too much to list all of them here. Check out all code changes of this release on GitHub: MichaIng/DietPi!4840.
Removed Software¶
CouchPotato Sadly, the CouchPotato project is not maintained anymore and has been abandoned. As a result we had to removed it from DietPi. The instance installed on your system will remain, but it will be not longer managed via DietPi configuration tools (it cannot longer be installed, reinstalled or uninstalled anymore). We recommend to migrate to an alternative project, like Radarr, which can be found in DietPi-Software was well. Please find here uninstall instructions for a manual removal of CouchPotato.