Getting started¶
Overview¶
Once you did the DietPi Installation you could choose to install one or more Optimised software items or run one of the DietPi tools.
Initial start¶
This will be the first screen displayed.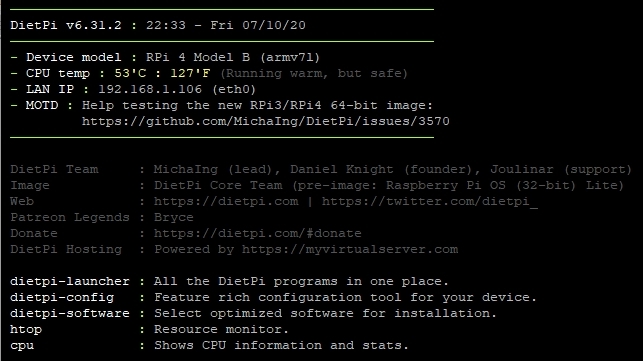 DietPi-Launcher¶
Once you run dietpi-launcher you could see all available DietPi tools. It provides a quick way to run any the DietPi tools: from installing DietPi Optimised software to simple configure your device, from enabling services to start to backup your installation and so on.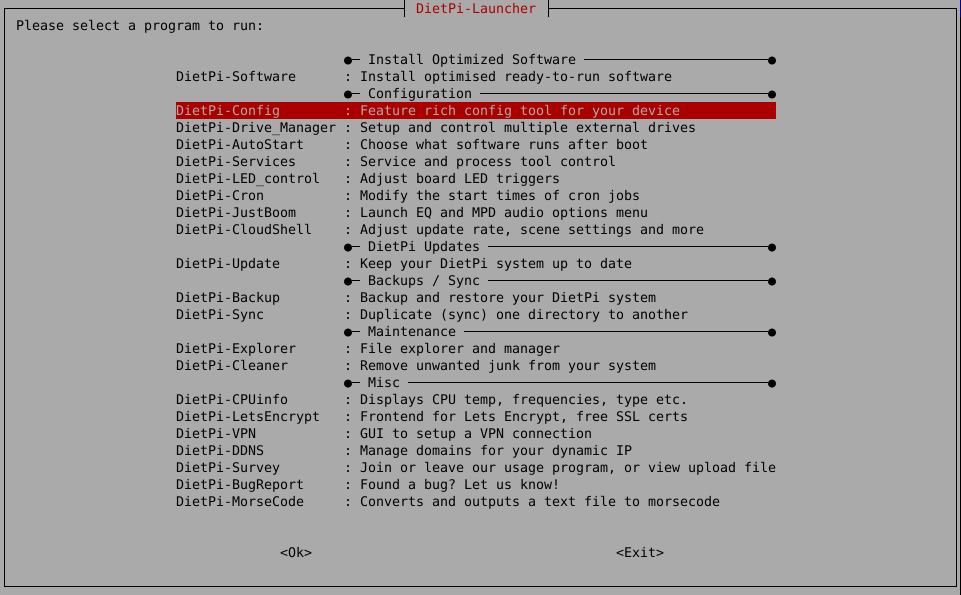 DietPi-Software – Choose the software you need¶
The base installation of DietPi is minimal by design, allowing you to choose what software you want to install and use. If you're unsure what software to install, checkout DietPi Optimised Software page for more details.
The list of optimised software includes:
desktop environments
Remote Desktops
Media Systems/Players
Torrents/Downloading (Transmission)
Cloud/Backup
Gaming
Social
Hotspots
System Stats
Hardware Projects
Stacks (LAMP/LEMP etc.)
File Servers
Home Automation
Printing
and much more….
To install and configure them use dietpi-software tool - click for more details.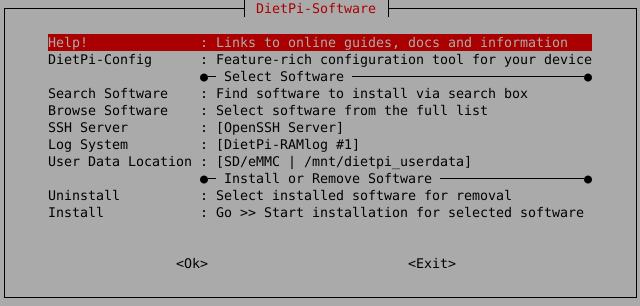 Supported SBC¶
See the list of Supported Single Board Computers (SBCs)